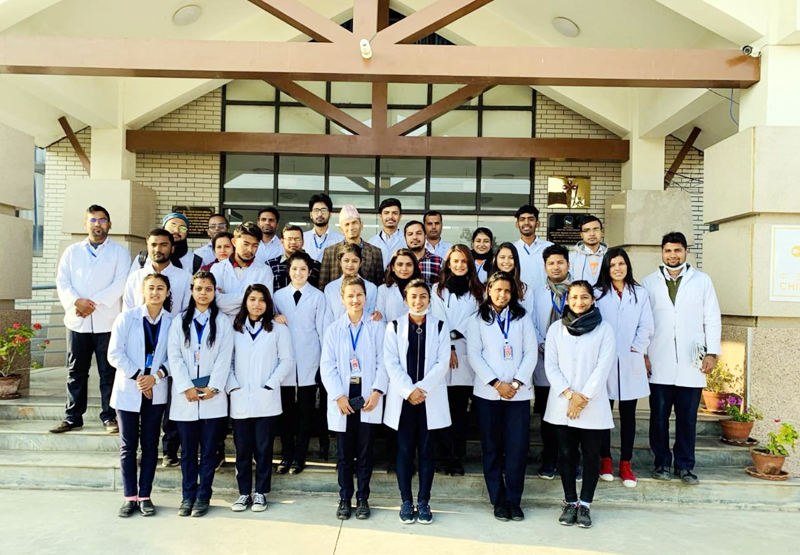 Patanjali Ayurved Medical College and Research Centre has been established at Kavrae, Dhulikhel with an aim of flourishing Yoga and Ayurveda in Nepal. The institution has comprehensive facilities for teaching and complete infrastructure for medical and allied researches.
The Research Centre is presently working on new technologies and helping toimproveexisting health infrastructure to reach every sector of the society. Ayurveda is one of the world's oldest system of medicine also a traditional health care system of native people so with the Medical College and Research Center, Patanjali is working to make it popular with local people.
Ayurved Medical College is delivering quality education, best education practicesfor the prospective youth. The institution is well equipped
It would help if you have expertise in this type of work, although you do not require a diploma for a paper author. As you don't need formal instruction, there are many sources that will help you learn how to write. It is necessary to see that this is not simply learning how to take care of a specific writing task. A newspaper writer needs to be able to see the picture in order to complete the work. If you have a custom writings good grasp of grammar and style, which can be demonstrated by participation in contests or simply by studying through high quality printed papers from the 35,, it will be helpful.
with modern facilities. It has a huge library with wide range of book collection, variety of teaching & learning technique, specious classroom, internet facility, medical facilities, herbal garden, research facilities, computer lab, etc.