Patanjali Yogpeeth Nepal an independent, non-profitable, social and humanitarian organization in Nepal, established by the enormous collective efforts and blessings of world renowned Yog Guru Swami Ramdev Ji Maharaj and Ayurved Siromani Acharya Balkrishna Ji Maharaj with a vision to create a healthy, happy and prosperous society through Yoga &Ayurveda for physical, mental and spiritual, educational and social interventions by providing access to quality healthcare, education and social services. Patanjali Yogpeeth (Nepal) Trust is registered as Nepal charity in 2006.
The organization has a vision to alleviate the economic and social burden of poverty by developing their skills,universal access to primary health care, ensuring health and educational services free to the disadvantage people, training community health workers, improving access to food, shelter, clean water, sanitation and economic opportunities to the needy people. The organization also aims to extend clinical outreach and networking of professionals, civil society members and policy makers to promote, realize and share the value of equity, social justice in health and education.
Patanjali Yogpeeth Trust's prime concern is to empower physical, mental, social, spiritual and economic potentials of an individual within and outside the country. The organization also aimed to alleviate the economic and social burdens of poverty by addressing the public mindset of solidarity and skill development.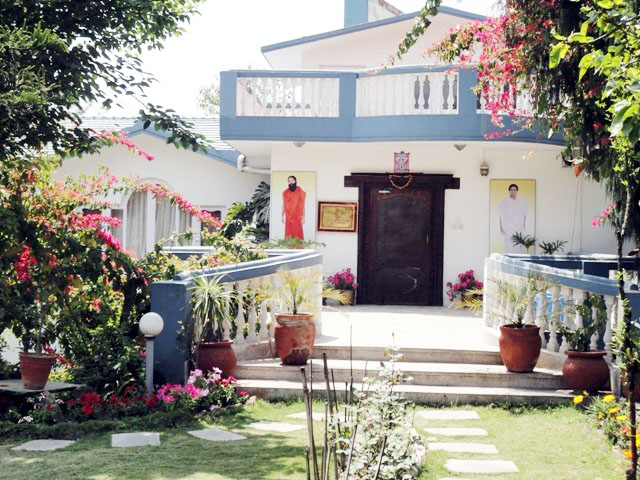 At present, Patanjali Yogpeeth Trust has initiated several steps to establish Yoga & Ayurveda at global level and the same can also be witnessed with increased health concerns of people of Nepal involved in diverse health care initiatives. However, it has a long way to go and the collective effort of people of Nepal and organizational membersare required to achieve the objective.
The organization has recently established an Ayurvedic medical college and Research Institute, Medical College andYoga hall at Kavrae, Dhulikhel. There the team of doctors, yoga teachers and volunteers are providing free medical services; conduct free medical camp, free yoga classes to serve the society at large.
The organization is in the process of establishing several new initiatives like Herbal Garden, Organic Farms, Gurukul, Sports School, Skill development and training center and many other initiatives for development of Nepal. The organization has been actively engaged in Yoga & Ayurveda development &its propagation. It has created awareness among rural as well as urban through awareness program, workshop, and plantation program to use the herbs and Yoga for the general health alignments.